« Back to works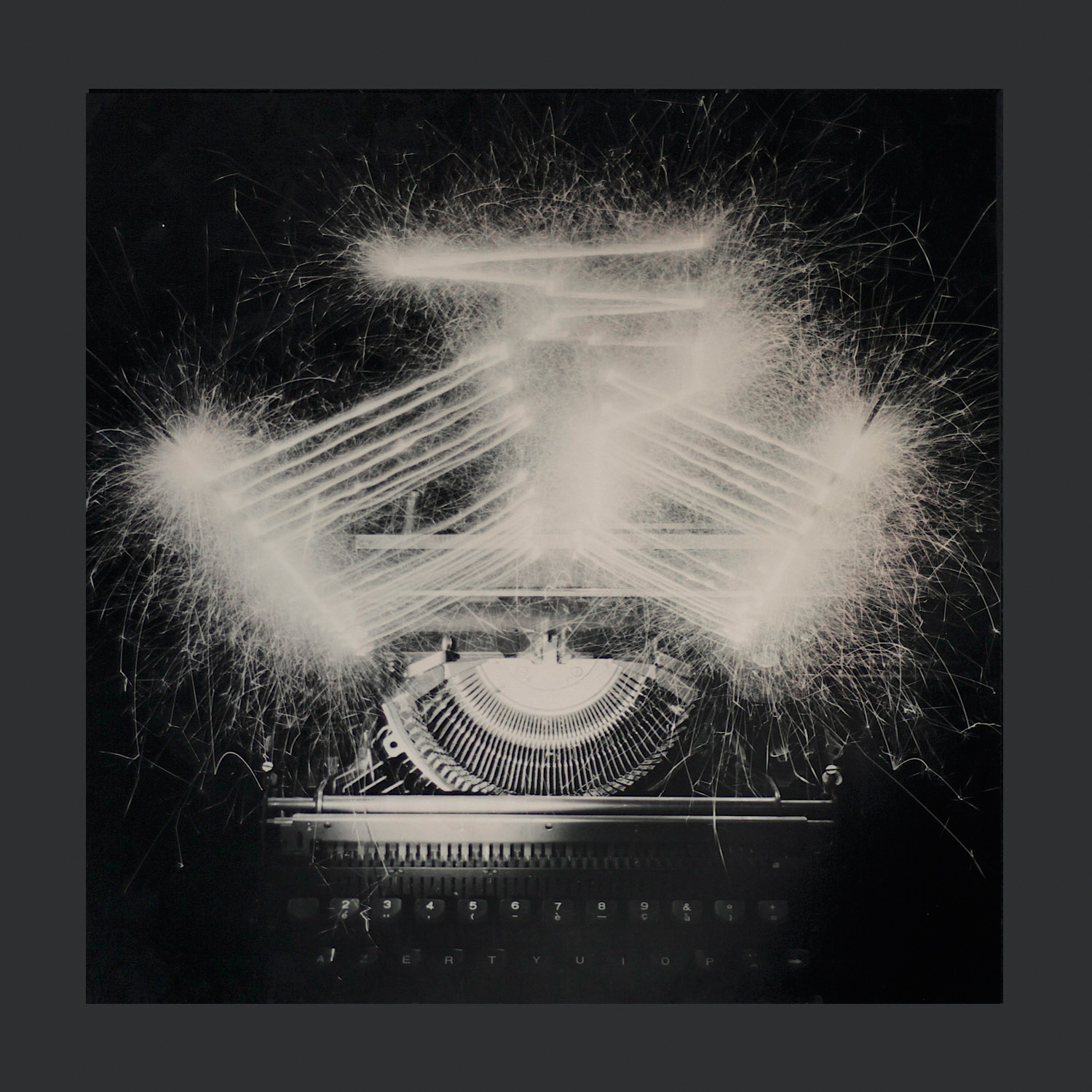 Série: Les Lucioles. (2015).
Les cierges magiques, ces petits bâtons chimiques qui font jaillir des  myriades d'étoiles quand on les allume, ont aussi la particularité de réveiller en nous les merveilleux souvenirs de notre enfance.
Et me voilà aujourd'hui, à 70 ans, à rallumer cette féérie à dix sous pour tenter de graver sur du papier photographique les traces de leur incandescence. La photographie, contrairement à notre cerveau, peut conserver la mémoire de la totalité du chemin d'un point lumineux qui se déplace dans la nuit.
Telles sont donc mes Lucioles, dessinées par ces cierges magiques ficelés sur des machines agitées par leur mécanisme propre. Ici la longue trace d'un rodéo dans le noir, où la lumière chevauche la furie du mouvement.
3 éléments 60 x 60 cm.  Épreuves au chlorobromure d'argent avec virage.
Sparklers, those little chemical rods that throw out myriads of stars when you light them also have the talent to reawaken our wondrous childhood memories.
And here I am today, at 70 years old, rekindling this tuppenny fairy-land in order to try and engrave the traces of their incandescence on photographic paper.  Contrary to our brain, the photograph is able to memorize the full path taken by a luminous point, which moves in the night.
These are my « Lucioles » (fire-flies) sketched by sparklers, those magic candles tied to machines worked by their own mechanism. Here is the long trace of a rodeo in the dark, where light rides on the fury of the movement.
 Series of 3 elements 60 x 60cms. Silver chlorobromide prints with toning.